GRÅ Magasin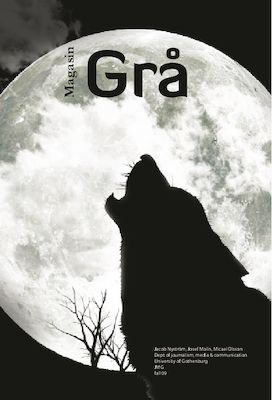 Our purpose with this paper was to examine how popular culture myths and prejudices influence the journalistic material. To do this we applied a question that has been the subject of a big debate, the wolf issue. We also wanted to examine how different newspapers report on this specific issue. At last, we wanted to examine if newspapers reproduce myths, prejudices and stories instead of reporting news in a nuanced and truthful way.
Jacob Nyström,Josef Molin,Micael Olsson
Journalist, Journalistikgranskning , ht09
Om arbetet finns tillgängligt som pdf är löpnumret klickbart. Om arbetet inte är tillgängligt som pdf kan du vända dig till
JMG:s expedition
, så kan du få hjälp med en papperskopia.